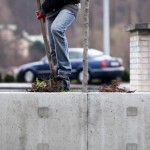 WE HAVE FREED 13 TREES FROM THE SMÍCHOV FLOWERPOT GRAVEYARD AND PLANTED A NEW ALLEY ON THE VLTAVA RIVERBANK. FREE MORE TREES AND PLANT THEM WHERE THEY BELONG! PLANT THEM WHERE THEY MAKE SOMEONE HAPPY!
The city of Prague placed 277 horrendous concrete flowerpots in its 5th district. The alleged purpose of this investment was to "reduce car emissions". From the onset the entire business has raised suspicion. Deplorable design, excessive price and ambition that the flowerpots will be turned into advertising space suggest that we may observe yet another step of incompetent townhall, or in fact a corruption case.
Concrete flowerpots, each weighing several tons, were placed in public squares, on pavements and even lawns. In some cases, their sheer size and placement create insufficient space for baby carriages and people on wheelchairs to move along. The Prague townhall thus contributes to the already malfunctioning public space and stipulates visual pollution in the streets!
The majority of the flowerpots was originally placed in the historical conservation area. Upon refusal and fine from the NPU (National Heritage Institute) the townhall had them moved to the Lihovar station. This place is now "adorned" with dozens of concrete monsters, some of which are placed on lawns (a strange strategy how to "improve Prague environment"). The city cannot get rid of these flowerpots due to the fact that the investment was largely sponsored by the EU (out of the entire cost 20 million crowns, the EU supplied 16 million) and the "invested" money would have to be returned in case of abolishment of the project. Monthly maintenance of the flowerpots costs the city 90 thousand crowns per month.
"Alley of the Year" is an environmentalist direct action and a tongue-in-cheek happening of the AR collective formed by artists and activists. This guerilla-gardening project aims to heighten awareness of suspicious commissioning practices and absence of systematical planning of the public sector. We deem, that care about the environment must not be a populist gesture or means to tunnel subsidies!
We support activists who, in past, formed protests or created happenings such as turning a flower box into a swimming pool or a giant ashtray. DIY (Do It Yourself) approach to solving local problems does not need to be approved by the institutions or legal in order to be successful!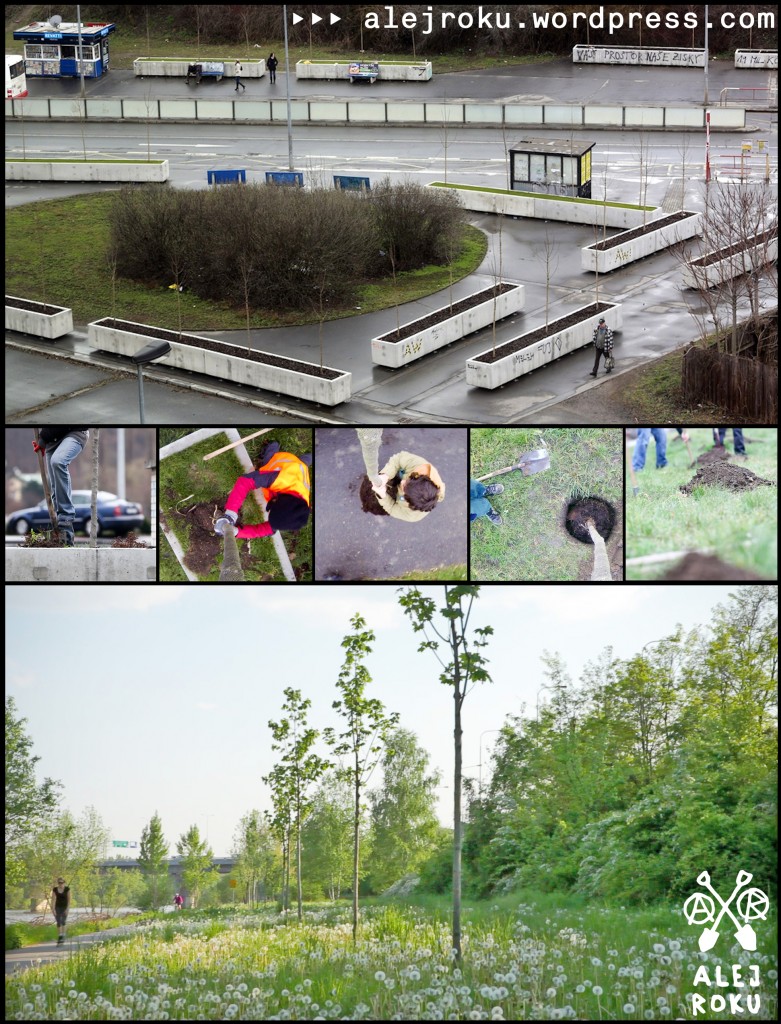 The first round of protests to remove the plant boxes has been ignored. They were just moved to the more remote Lihovar area which has now become graveyard of flowerpots, money and the common sense! It is necessary to bring this problem to public attention once again!